S U M M A R Y (Text )
S U M M A R Y TEXT
A [ B ] bug is "a beater", but is better than having nothing at all. The specimen has really been through a war and is well-worn.
An [ A2 ] bug is representative of the species with noticable imperfections that do detract from the specimen which has flown for a good while.
An [ A- ] bug is a nice one with a few small flaws or normal wear for having been 'on-the-wing' for a few days, but is very good specimen.
An [ A1- ] bug is a real nice one with only tiny flaws which do not detract from the specimen, like it has only flown a few times.
An [ A1 ] bug is awesome in that it is so-close-to-perfect, if not actually perfect. Any minute imperfections do not show up upon casual viewing---only when examined with extreme scrutiny, if at all.
An [ A1 'ex-pupae' ] bug is virtually pristine/perfect/flawless/untouched much like a 'proof' coin. There is absolutely nothing wrong with it----not a scale out-of-place.
*****When in doubt, be cautious/play it safe and grade hard so as to avoid disappointments/problems with buyers. If you are 'stuck' between two grades, there must be a reason-------go with the next lower/harsher grade. Many a buyer is all to happy to get an A1- or A- for pretty good bucks. Buying what is thought to be an A1, only to find out it is A- will lead to negative issues.*****
CLOSING THOUGHTS
Lastly, we must all realize that no one site is going to be perfect and there will be differences of opinion, but as time goes along, this site will surely 'metamorphosize' into something even better, or it will fade away into oblivion. Comments and suggestions are going to assist me in this, whether they be good or bad in nature so long as such opinions are constructive and not destructive. Thank you for visiting and hopefully it has helped in some way.
Bill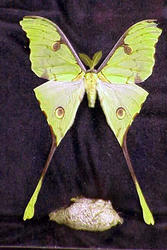 The next page (SUMMARY Photostrip) is for immediate comparison by scrolling down the images (from top -better- to bottom -worse-).
My Guestbook -- please use for comments/opinions